Welcome to your VIP Membership

We are really excited to be able to involve you in our musical world!
In this place you will be able to get your hand's on content regarding Death Party UK. Backstage photos and videos as well as EXCLUSIVE and rare downloads of remixes and versions of ALL of our releases made commercially available so far.
But not only that, all new releases will be available for all VIP members as high-quality downloads. Including of all the remixes and EXCLUSIVE versions of each release as they come out.
Could it get any more cool?
Well yes.
We also have here EXCLUSIVE live recordings of select shows that have not been commercially released in any other format. With new recordings being added all the time. We have so much stuff in the can, we will put it out for you as it becomes available.
So why are we doing this?
I believe that a song only comes to life once it's been played live. But it only comes REALLY alive when it hits an audience and the audience gets involved with it. It's kind of a feedback thing. And we love it when you guys get involved and get back to to us with what you think of our songs!
Also, as you will all know, it's expensive and time consuming to create music and life demands things of you which causes you to have to move away from the fantastic act of creation and giving, in-order to keep things rolling.
With sponsorship from your guys, we can create more music, more content and a lot faster than ever before.
By joining our VIP membership scheme you can help us to keep the tunes and content banging.

Thanks for your support.

Trev and Scarlet
Here's what you get:
All the new music we make

streaming instantly on your mobile device via the free Bandcamp app, and also available as a high-quality download.*

Access to subscriber-exclusive messages:

These back-catalog and subscriber-only releases:
The satisfaction of knowing you're supporting us in a sustainable way.
You're a subscriber
Thank you!
* Downloads are DRM-free and available in MP3, FLAC and
more
.
Death Party UK
Hucknall, UK
The Gun Club, The Cramps, Roky Ericson, Captain Beefheart, The Hunters Club, The Bomb Party, Johnny Cash, The Birthday Party
I hope you enjoy this glimpse into the darker roots of rock n roll and stay with me for further evil riffs and beats to come forth in the near future.

There will be more……….
Latest Release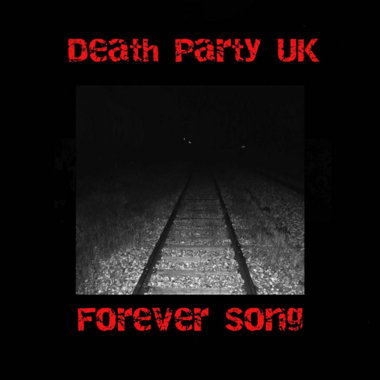 Forever Song